How to Save Your Voicemail Greeting on Android and iOS Step by Step
When you going to set a voicemail, the first thing you need to do is always record a voicemail greeting. And every person has a different purpose to record a greeting, so there will be different greeting styles. Like if your voicemail is mainly for your friends you may need a funny greeting. And if the voicemail is for the business you may need a formal and polite greeting. To help you record a voicemail greeting for your style, this post will show you 2 ways how to record your voice and then make a greeting. Moreover, you need to learn to record your voice, so you know it whenever you want to change it.
Part 1: How to Record A Voicemail Greeting through the Default Settings
Before smartphones came around, only telephones had the voicemail feature. But now technology is advancing, and you can set up a voicemail effortlessly and discard it anytime. Whether you have an Android or iPhone, this part shows how to record a voicemail on your smartphone.
1. Android
Android has the Google Voice App to record a voicemail. You can customize the recording or use the default greeting from the app. It also allows you to record up to ten voicemails and choose the best one. It can be your alternative to the phone's built-in call features since Google Voice has comprehensive algorithms to save old phone numbers and host conference calls. Unfortunately, the app is only US-based, and you might need to find another third-party app to record voicemail greetings if you are in another country.
How to save a voicemail greeting with the Google Voice app:
Step 1.Install Google Voice on your device and run it. From the top left of the app's interface, tap the Menu button and go to Settings.
Step 2.Locate the Voicemail section and tap the Voicemail Greeting button to record a new voicemail. Tap the Record button and proceed to capture your voice. Once done, tap the Stop button.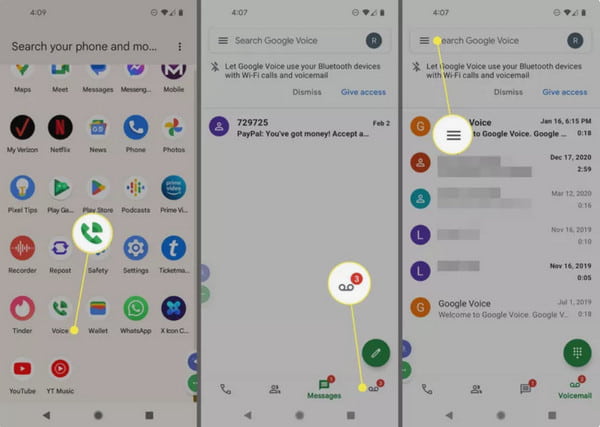 Step 3.You can listen to your recorded voice by tapping the Play button. If you don't like the recording, tap the Redo button. If you are satisfied with the voice recording, rename it and tap the Save button. To change the voicemail greeting, go to the Voicemail section and tap the Voicemail Greeting option. Find the More menu and select the Set As Active.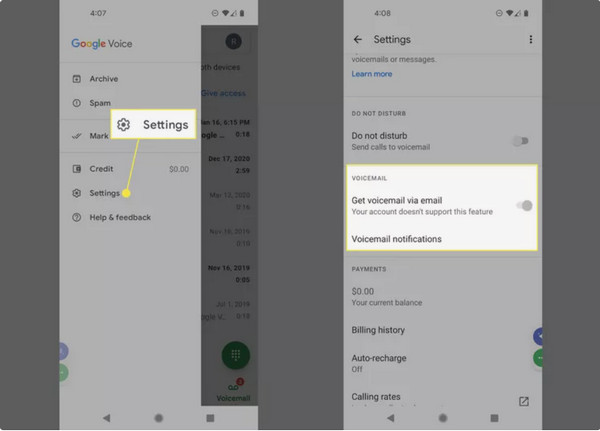 2. iPhone
iOS are more powerful when recording and setting up a voicemail greeting. It has a built-in recorder and setting it up is also easy. Moreover, it allows you to adjust the notifications and change the password whenever you like. The only downside of the default app for iPhone is you only get one minute long for a voicemail greeting which is only problematic if you plan to record longer than one minute.
How to save a voicemail on iOS by default way:
Step 1.Launch the Phone app on your device and tap the Voicemail button from the bottom menu. Tap the Set Up Now button to create a new voicemail password. You can choose the Custom option to capture your voice and set it as a voicemail greeting.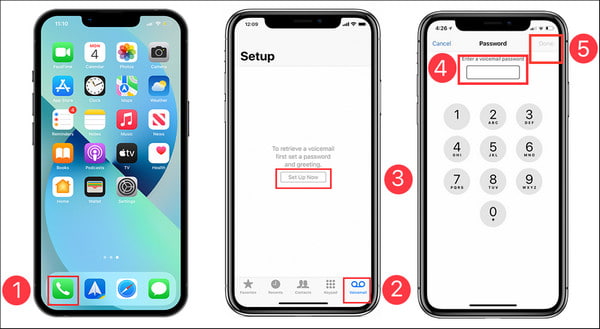 Step 2.To listen to the voicemail messages, you can find them on the Voicemail tab. Tap the Play button to listen to the message. You can also tap the Share button and on iPhone Share Sheet options.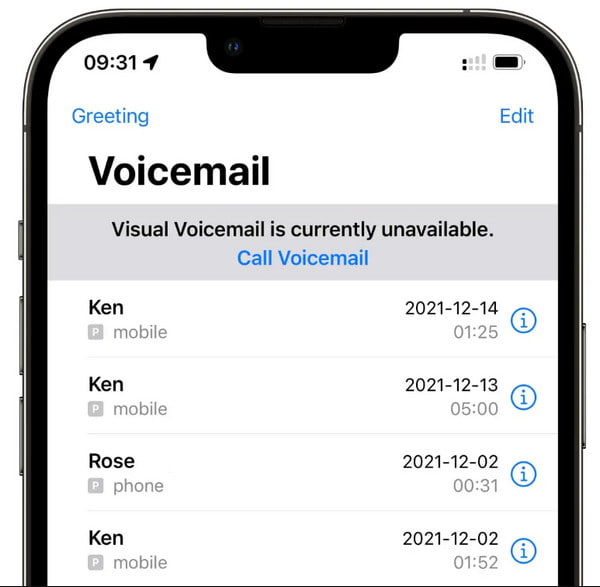 Part 2: The Professional Way to Record and Change A Voicemail Greeting
If you find your voicemail greeting unsatisfying, the recommended professional way to record audio is AnyRec Screen Recorder. This software allows you to record a voicemail through a microphone and set it as your phone's voicemail greeting. You can effortlessly record audio while not worrying about background noises. Its Sound Enhancement feature helps to capture your voice in a clean state. Try AnyRec Screen Recorder and make voicemail greeting more fun!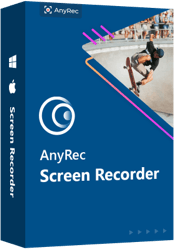 AnyRec Screen Recorder
Powerful audio recorder with clean voice recording; excellent for voicemail greeting, commentary, etc.
Enable users to configure the audio format as an MP3, WMA, M4A, or AAC, and set the quality to highest or lossless.
Provide a soundcheck function for the microphone and system sound testing before recording.
Excellent tool to record other media content such as video, gameplay, phone, and webcam with the best quality.
Step 1.Download AnyRec Screen Recorder and install it on your computer. Once done, run the application and click the Audio Recorder button from the main menu. Plug in your microphone and toggle in the Microphone option from the software.

Step 2.You can see the sound wave when you play something on your computer. To enhance the sound, go to the Preferences menu and select the Sound tab. Tick the checkbox for Microphone Noise Cancellation and Microphone Enhancement options. Click the OK button to save the changes.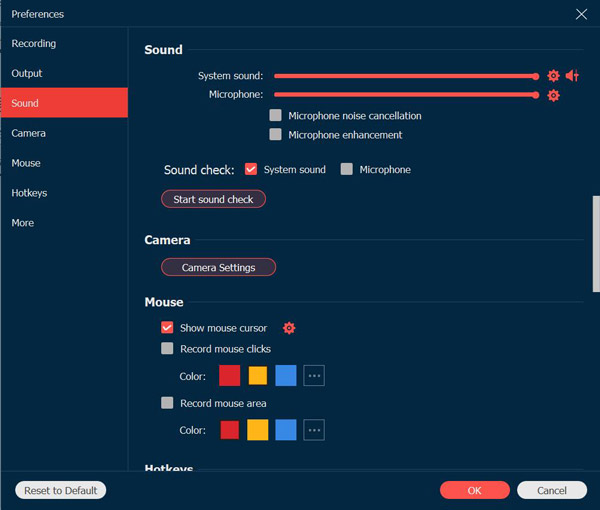 Step 3.Click the REC button to start recording. While recording, you can use the widget menu on your monitor to adjust the sound volume or set an automatic stop for the recording. Click the Stop button when done.

Step 4.Trim the audio file on the window that will appear. Click the Export button, and the file will be saved in the default folder of your computer. You can also find the recent recordings on the software, where you can rename and edit them.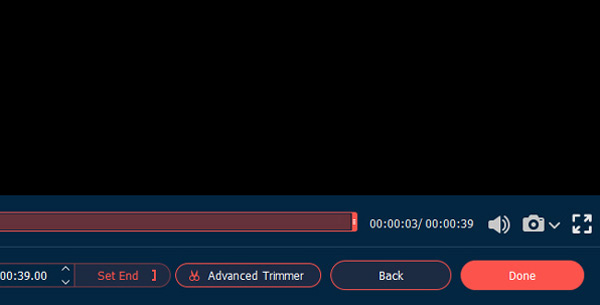 Part 3: Creative Tips for Recording A Voicemail Greeting
1. How many minutes can I record a voicemail greeting?

The longest time you can save a voicemail is up to three minutes to record Google Voice. Other apps or default voicemail recorders have a maximum of one minute per voicemail.

2. How many voicemail messages can I receive?

Depending on your service provider, you can receive up to 40 voicemail messages. According to a 2022 survey, 8x8 Inc can receive 40 voicemail messages before the inbox is full, while Community Phone is second, which can hold up to 30 messages.

3. What are the best tips for recording a voicemail?

Ensure that you are not mumbling your words, so the receiver understands you clearly. Tell the relevant details of the reason for the voicemail, and don't forget to give your name and number, so the caller will not assume that you are not the person they are talking to.
Conclusion
Now that you have learned how to save a voice greeting, it will come easy when you need to make or change your voicemail greetings. Moreover, a powerful voice recorder such as AnyRec Screen Recorder can help you record a clean voice recording. Try the best recorder and see other helpful recording features.
Related Articles: