10 QuickTime Player Best Alternatives for Smooth Playback
Captured videos can be played on your computer's built-in media player. This is the case for QuickTime Player for MacOS users. But Windows users are looking for alternatives to QuickTime Player for online playback and HD movie trailers. Because the drawback is its limitation in supported file formats and platforms. The good thing is that you can find more apps like QuickTime Player that will suffice the smooth playback, supported video formats, and unique features in this article.
AnyRec Blu-ray Player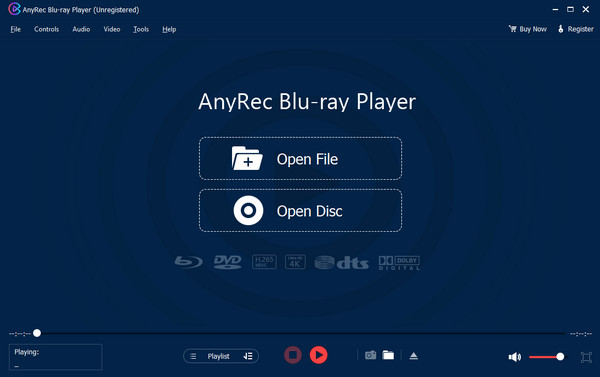 AnyRec Blu-ray Player is a great alternative to QuickTime Player as it is not only for homemade videos but also supports DVD and Blu-ray playback. AnyRec is designed to show the best quality of a video, whether in an optical disk or ISO file. Users can watch movies in any region, with effective controls to pause, stop, or start the playback. The navigation menu adjusts the video title, audio track, subtitles, and effects, with additional features such as Quick Snapshot and audiovisual effects.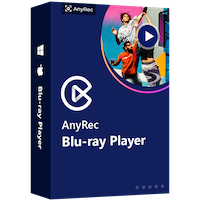 Anyrec Blu-ray Player
Play Blu-ray, DVD discs, ISO files, and homemade videos.
Support high-quality playback for 720p, 1080p, and 4K UHD.
Work with compatible formats like MKV, VOB, FLV, MP4, etc.
Have advanced decoding technologies like TrueHD and Dolby.
VLC Media Player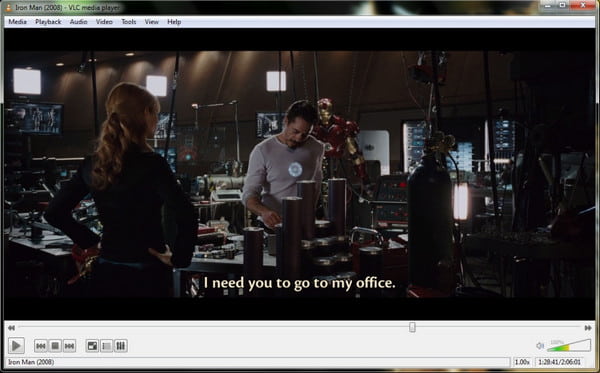 VLC might be the best alternative to QuickTime Media Player. It is cross-platform and can be downloaded on Windows, Mac, Linux, and other operating systems. Aside from its ease of use, the media player also has advanced video editing features, including a converter and advanced settings. While it focuses on giving the best video playback, users can download it free without creating an account. Moreover, VLC Media Player is safe to download from its official website.
Features:
Manage and store files in order.
Play almost all codecs without needing codec packs.
Customizable interface for effective playback.
Advanced audio and video effects.
SMPlayer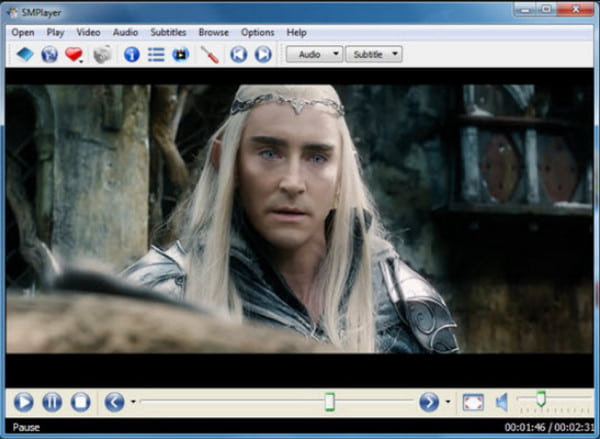 This QuickTime Player alternative is free and open-source under a GPL license. It is commonly used to open and play MP4, MOV, AVI, and other video types. What's more, it already has built-in codecs, so you don't need to install any. SMPlayer can also adjust brightness, contrast, playback speed, and more settings. While it is easy to use, the media player's interface appears outdated.
Features:
Requirements minimum system specifications.
Modify videos while playing.
Capable of playing Blu-ray and DVD.
Equipped with a video equalizer for further editing.
RealPlayer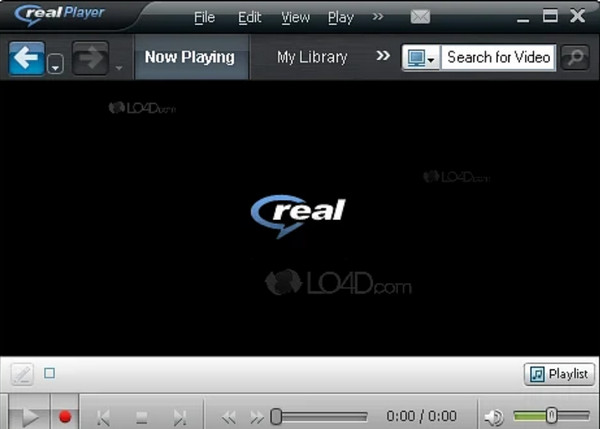 Other than Windows and Mac, RealPlayer also supports Android and iOS. Its unique function allows users to search and download videos online while including them on a playlist to view without an internet connection. Most popular video formats are also supported here, which means you can play MOV, MPEG, DVD, and more.
Features:
Suitable on Xbox One, Chromecast, and Chromecast.
Lock private videos with a PIN code.
Organize media library by date and location.
Provide a wide range of plug-ins.
MX Player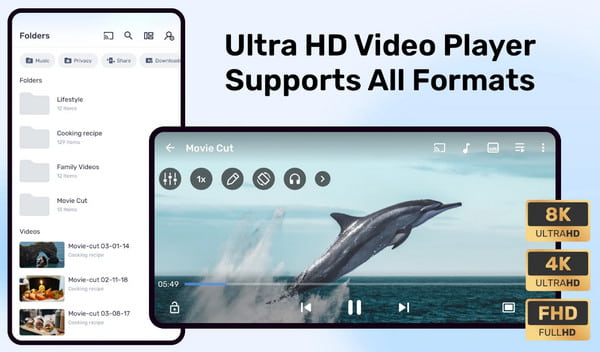 If you like watching movies on your mobile device, MX Player might be just for you. Its main interface has a zoom-in and-out function by pinching the screen while watching. Meanwhile, it supports adding subtitles on videos, such as SSA, SRT, and more. MX Player does not have glitches or random crashes, so it is a great QuickTime Player alternative.
Features:
It has a HW+ decoder for smooth video playback.
Edit subtitles, including position on the video.
Support downloading and watching offline.
Kids Lock feature to keep kids from opening other apps.
GOM Player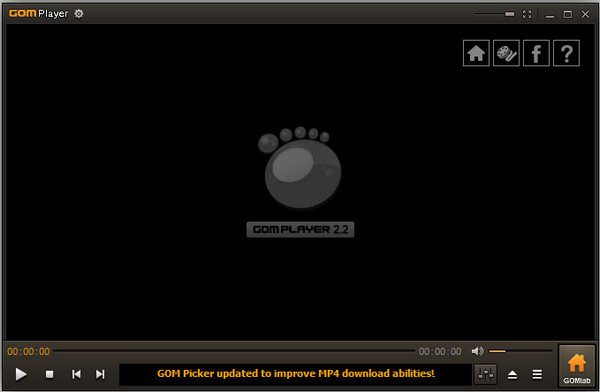 This alternative is worth considering, as it can play all multimedia videos in a simple interface. Aside from the standard video playing, GOM Player lets you watch 360-degree playback on Windows XP and Mac OS. Although it is free, GOM Player Plus is the pro version of the media player, which you can buy for $14.99.
Features:
Customizable interface skin.
Work well for damaged files.
Automatically search and sync subtitles.
4K UHD in high-quality playback.
JustPlay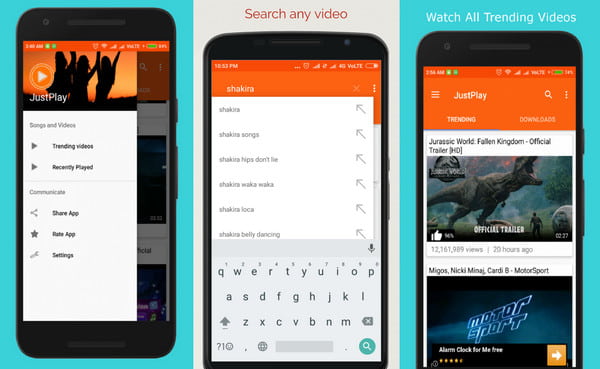 As a QuickTime Player alternative, JustPlay focuses on easier playback with its simple interface. Unlike other video players, it supports 4K and 8K playback without add-ons or plugins. JustPlay is downloadable for smooth playback on mobile devices, including iOS and Android.
Features:
Enable to search movies online.
Show videos in a simple grid layout.
Support videos from an SD card.
Built-in multimedia manager.
IINA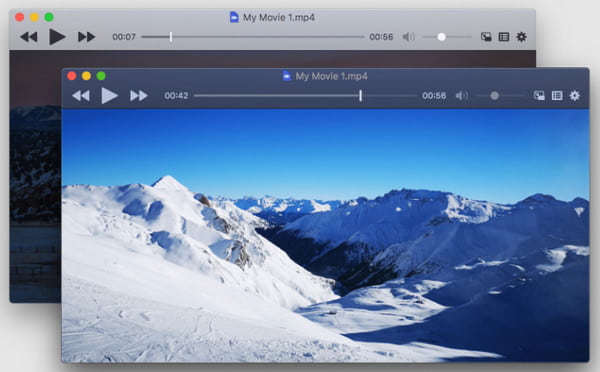 When it comes to default movie player, IINA is considered to be one of the most effective apps to use on Mac. This alternative lets you customize UI with Dark mode while its innovative native features include Touch Bar and Picture-in-Picture. Unfortunately, IINA requires a higher CPU, making it unworthy to try.
Features:
Open-source with a stylish interface.
Support online and local videos.
Best for high-quality audio playback.
Default 20 languages support.
OmniPlayer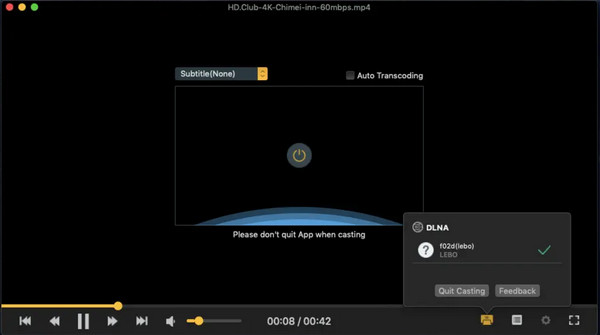 This QuickTime Player alternative is a comprehensive tool that can play WMV, F4B, M2A, and other media formats. It can run high-resolution videos, including 720p/1080p/4K UHD. Its interface is equipped with astonishing controls for effective playback.
Features:
Online video playing from YouTube and Vimeo.
Custom and manage media playlists.
Configurable video region and audio effects.
Built-in screenshot function while watching movies.
KMPlayer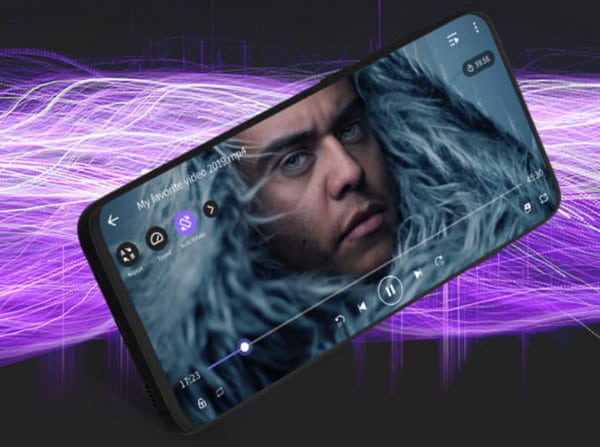 It is most of the best video players for Windows, Mac, and Android devices. For its flawless playback, you can set the subtitle, playback speed, and other options. KMPlayer offers a free trial version, and you can unlock more of its feature with in-app purchases.
Features:
Default video and audio editor.
Create GIFs with images and videos.
Convert audio files to MP3.
Bookmark videos in the playlist.
FAQs about QuickTime Player Alternatives
1. Does QuickTime Player automatically updates?

Yes. QuickTime is updated, depending on the macOS software. You don't have to worry about updates as it is automatic.

2. What other features can I use on QuickTime Player?

It has a video and audio recorder that you can use on iOS and Mac. It also has basic editing tools to trim, merge, and filter clips.

3. Can I download QuickTime Player on Windows?

No. There is only QuickTime 7 that is accessible on Windows Vista or 7. This means that there is no available version for other Windows systems.

4. Is Windows Media Player a good QuickTime Player alternative?

Yes. It is the default media player for Windows, and it is still the popular choice among users. However, some issues can be found here, including crashes and limited supported formats.

5. What is the best media player for Android and iOS?

Aside from the default video viewer on your phone, you can also use VLC Media Player, KMPlayer, and other third-party apps. These recommendations can produce smooth playback for any video format.
Conclusion
QuickTime Player is a default media player for Mac, but it lacks other features. So, this article mentioned the best alternatives to QuickTime Player for Windows, Mac, Linux, and other operating systems. AnyRec Blu-ray Player is a better suggestion as an alternative to QuickTime Player for high-quality playback for any video format and Blu-ray, DVD, and ISO folders. Download it for free!
Related Articles: