3 Tested Ways Convert AVI to DVD on Windows/Mac/Online
One way to watch movies is through a DVD player. Storing AVI video files on an empty disk means converting AVI to DVD before exporting them. Rather than keeping and playing AVI files on your PC, you can store them on a disk. This also means that you can save some storage space on your device. You are in the right post, which discussed AVI to DVD converters for Windows and Mac.
Part 1: Burn AVI to DVD with AnyRec on Windows/Mac
AnyRec DVD Creator is a professional DVD burning software that burns media files to disks with a personalized menu. Its built-in video editor allows you to customize the content with templates, watermarks, audio tracks, etc. It supports transferring video, audio, image, and ISO files to a disk with adjustable subtitles, menus, and controls for unique entertainment. Feel free to use AnyRec DVD Creator on Windows and Mac for high-quality AVI to DVD conversion.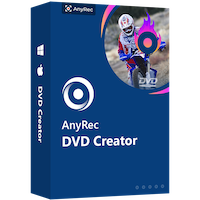 AnyRec DVD Creator
Super-fast speed for converting AVI to DVD with high visual quality.
Convert various digital video formats to DVDs without limitations.
Enable users to insert chapters and edit clips with real-time preview.
Support TV standards such as PAL and NTSC for non-stop DVD playing.
Step 1.When the installation is done, launch the app and click the Add Files button to open your device's folder. Browse for the AVI files you want to convert to DVD. Ensure that an empty disk is inserted into your computer's DVD compartment.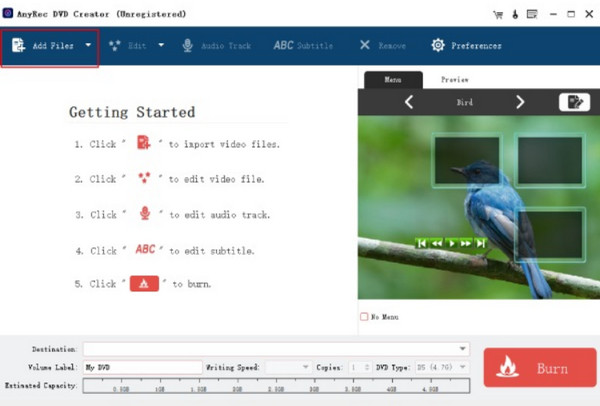 Step 2.Afterwards, go to the Edit menu and change the uploaded videos' aspect ratio or duration length. You can also click the Audio Track button to import other audio files from your computer.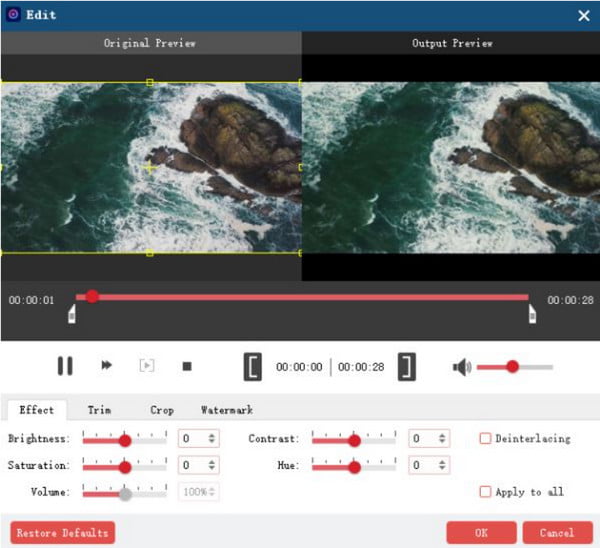 Step 3.Proceed to the Destination menu, where you must choose the destination for the footage. Meanwhile, make some adjustments to the Volume Label and Writing Speed, or create multiple copies of the output.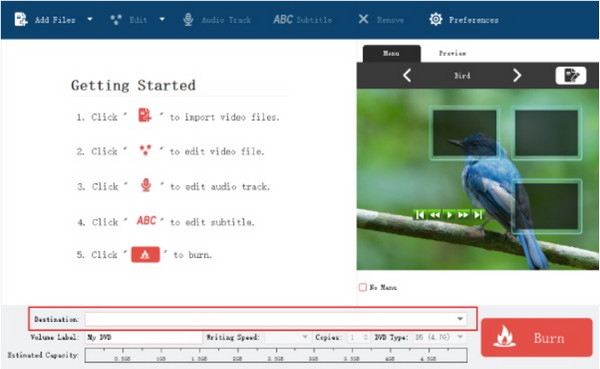 Step 4.Click the drop-down list for the DVD Type and select one type. At last, proceed to finish the task by clicking the Burn button from the lower right corner of the interface. Once you are notified that the process is done, remove the disk and watch movies with a DVD Player.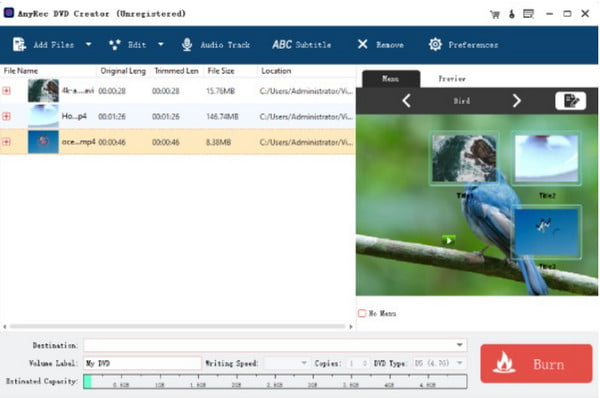 Part 2: Convert AVI to DVD by Finder on Mac
If you are a Mac user, you can convert AVI to DVD without needing a third-party installation. For as long as your computer has a default optical drive or you can connect an Apple USB SuperDrive, you can use Finder to burn a DVD. No additional installation is needed, but it lacks features to edit or customize the menu. You may need to use an alternative if you don't like burning data on a disk.
Step 1.First, insert an empty disk on your device. Once your computer recognizes this, a prompt menu will appear on your screen. Proceed by selecting the Open Finder option from the Action menu. Click the OK button to continue.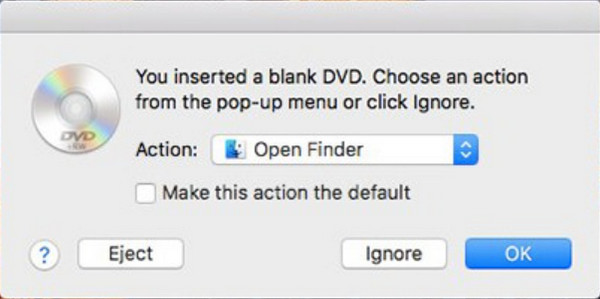 Step 2.Then double-click the disc to launch its window. Open your local folder and drag and drop the AVI files into the empty window. Type the desired name in the Disc Name menu and click the Burn button to start the conversion.
Part 3: Convert AVI to DVD with Zamzar Online
It is surprising to learn that you can convert AVI to DVD using an online tool! Zamzar is a free online converter that has multiple converters for various files. One of its best conversion services is the DVD converter which is accessible to any browser, giving convenience to users on any platform. Of course, there are some limitations with Zamzar, such as a 50MB file size limit, average conversion speed, and lack of video editing functions. Regardless of its limitations, Zamzar is a good option for conversion as it is a simple tool to use.
Step 1.Type Zamzar in your browser's search field. By visiting the website, click the Choose Files button to launch your folder system. Click the down arrow to reveal more source options, such as Google Drive, Dropbox, and OneDrive. Click the Open button to proceed.

Step 2.Go to the Convert To menu and choose the output format. The DVD format will be seen under the Video Presets. Click the Convert Now button to start converting the video. When the process is done, click the Download button and transfer the file to an empty disk.

Part 4: FAQs about AVI to DVD
1. Why does my DVD player not recognize AVI files?

If you own an older DVD player version, there is a huge chance it simply does not support the file format. Newer models of DVD players can only accept an AVI file if it is encoded with a supported codec like Divx, Xvid, MPEG-1, and WMV. Without any of the mentioned codecs will lead to an unplayable video.

2. Is VLC Media Player an excellent DVD converter?

No. Although VLC Media Player supports most video formats and can change their file extensions, it is still not recommended for AVI to DVD conversion. Since VLC Media Player is not an actual DVD-burning program, you can only use it as a DVD player or ripper alternative.

3. What is the standard video format on a DVD player?

The most common video format to make videos playable to DVD players is MPEG-2 format. It is also known as H.222 and H.262, a superior compression type that allows you to stream videos from local sources such as DVD players and cable broadcasts. Moreover, it supports higher quality with a bitrate ranging from 1.2 to 15MBPS.
Conclusion
AVI to DVD conversion can be done with multiple methods, and this article showcased the best and recommended desktop and online tools. Of course, you might feel disappointed by Finder's lack of editing features on your Mac DVD player. Or the file size limitation on online converters such as Zamzar. Suppose you are not ready to settle for less; best to use AnyRec DVD Creator for a more extensive creation with high DVD resolution. Your number one solution for DVD conversion is available for a free trial version!