How to Solve iTunes Won't Open on Windows 11/10/8/7
Many people are still using iTunes on Windows to manage files. But you may occur the problem that iTunes won't open. Many people will not know what to do with it. After all, Apple company has stopped using this software in the Apple ecosystem for years. But do not worry about it; this post will give you six detailed solutions to tell you how to solve those problems. And if your iTunes still won't open after using the solutions in this post, there also will be an iTunes alternative to help you manage your iOS device.
Part 1: Get an Error Message When Cannot Open iTunes
Some people are lucky to get an error message when iTunes doesn't open. The message will explain why you cannot open iTunes. And the error message usually says that you have already opened iTunes, so you cannot launch another one. If you open your Task Manager, you find iTunes running in the Process section. You can force it to stop then you can open iTunes normally.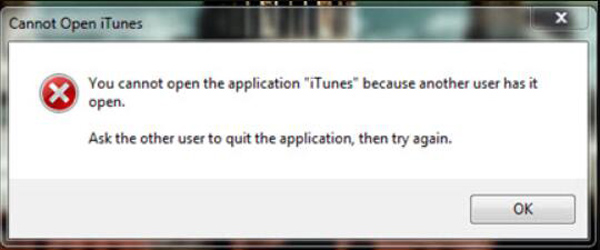 But if you cannot find iTunes on your Task Manager or you cannot stop iTunes processing on your computer, you can remove the SC Info folder in your computer to solve it.
Step 1.In the search field, you should enter %ProgramData% to search for a folder.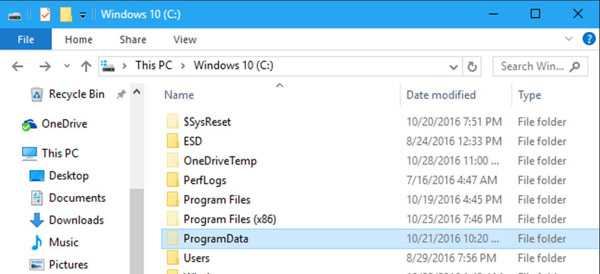 Step 2.When you open this folder, you should show the hidden files on your computer first.
Step 3.After you show hidden files, you can open the iTunes folder from the Apple Computer folder. And then, you should delete the SC Info folder.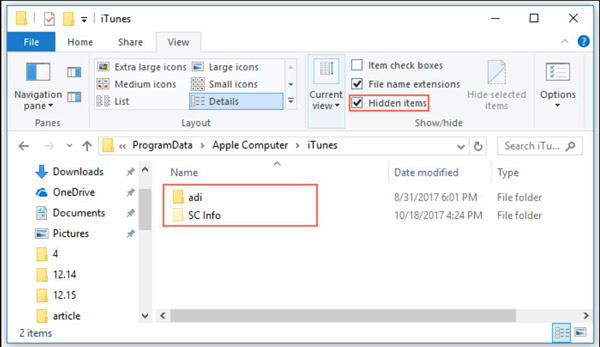 Step 4.The final step is to restart your computer to complete the process. And you can open iTunes without an error message now.
Part 2: 5 Ways to Fix Have No Response When Opening iTunes
In this situation, there is no error message when your iTunes won't open. There is just no response when you open iTunes. And here are some solutions to help you open your iTunes.
1. Restart Computer
Sometimes, all you need to do is restarting your computer, and all problems on your device will be solved.
2. Open iTunes as Administrator
You can open iTunes by right clicking it and clicking the Run as administrator button. This operation may fix most software launch problems. You can also try it with your iTunes.
3. Launch iTunes in Safe Mode
You can launch iTunes in Safe Mode to prevent third-party software from blocking you from opening it. You can press the Shift + Ctrl keys on your keyboard while double-clicking iTunes, and then you will get notified that iTunes is running in Safe Mode.

4. Configure Firewall
When your firewall is not working well with the internet or software, it will prevent you from doing some operating. Search for the firewall.cpl in the Start menu. When the Firewall window is open, you should click the Allow an App or Feature through Windows Firewall button. Then it would be best if you headed to the Change Settings button. You should enable iTunes for private and public networks and make Bonjour for the private network only.
But if you cannot find iTunes in the list, you can click the Allow another App/program button and see iTunes and Bonjour. The next step is to click the Add button to add them to the firewall and exit the firewall.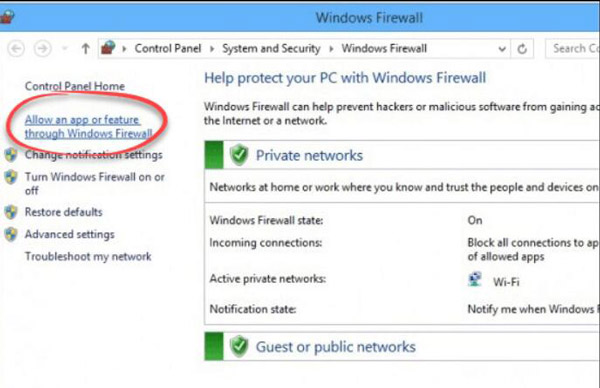 5. Reinstall iTunes
If your iTunes still won't open, you can reinstall this software on your computer. But it is not just easy to delete it on your computer. After uninstalling iTunes, you should clean up the residual and cache. You can go to C: disk and delete all Apple and Bonjour folders.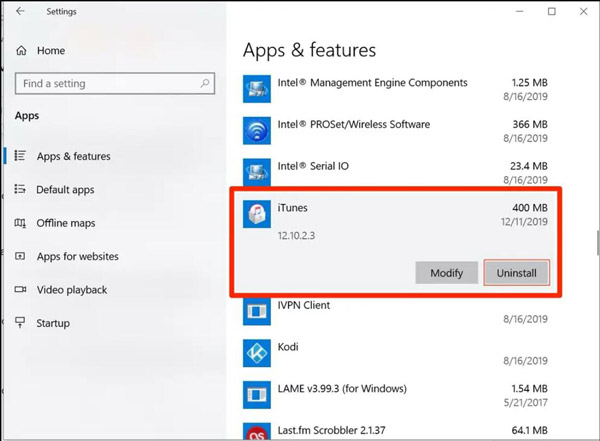 Part 3: Use iTunes Alternative to Manage iPhone Files
If you have tried every solution and your iTunes still doesn't open, you can try iTunes alternative to manage your iOS device on Windows. AnyRec PhoneMover is a good choice for you.
This software could replace iTunes for Windows 11/10/8/7 users. You can quickly transfer photos from iPhone to a computer or another iOS device. There is no verification of your Apple devices like iTunes. You can use a cable to complete all tasks. Moreover, the iPhone Ringtone Maker in AnyRec PhoneMover is even better than iTunes. You can easily make ringtones without any limitation or trouble.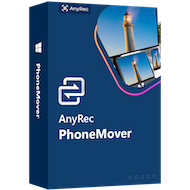 AnyRec PhoneMover
Transfer data and files quickly from iOS to other devices.
Backup and restore your contacts on your iPhone without iTunes.
Make ringtones easily without buying songs or audio tracks.
Organize files for you to edit, delete, and manage conveniently.
Part 4: FAQs about iTunes Won't Open
Why does my iTunes suddenly close when using it?

The first reason may be that your computer or iPhone files are incompatible. And another reason is that the framework on your computer needs to be updated.

Why won't my iTunes open immediately when connecting my iPhone?

First, you should make sure you have trusted this device on your iPhone. If you didn't, iTunes would not recognize and open it immediately. Secondly, you should ensure the connection cable is complete.

Can I open iTunes on my iPhone?

No. You can only open iTunes in Windows and the old macOS versions now. iTunes does not exist on iPhones anymore.
Conclusion
Hope you can use the above solutions to solve your iTunes won't open problem. But do not be upset even if you can't solve the problem. You can use AnyRec PhoneMover as an iTunes alternative to manage your iOS files. You can even use it to transfer data from one iPhone to another. Go to download this software on Windows now!
Related Articles: