How to Record an in-Game Sims 4 Video without Any Lagging
As one of the most highly rated "virtual life" simulation games, Sims has been considered by millions of gamers as one of the modern classics. Recording the Sims 4 gameplay and sharing it with your fans on popular social networks could be an incredibly fun experience. So, what is the best way to record a Sims 4 gameplay video on PC and Mac? For casual users who do not intend to use professional video editing software, you might need a good video recorder with decent video editing features. In the passages below, we would discuss the pros and cons of every option in detail.
Part 1. Best Way to Record Sims 4 Gameplay with Ease
To record Sims 4 gameplay video with professional-level quality, you should consider using a dedicated recording application to assist your workflow. AnyRec Screen Recorder is essential software as the best available gameplay recorder for webcam/screen video recording, after effects editing, and video compressing. Unlike other products, it has a complete feature set without any limits or watermarks. Other major features include: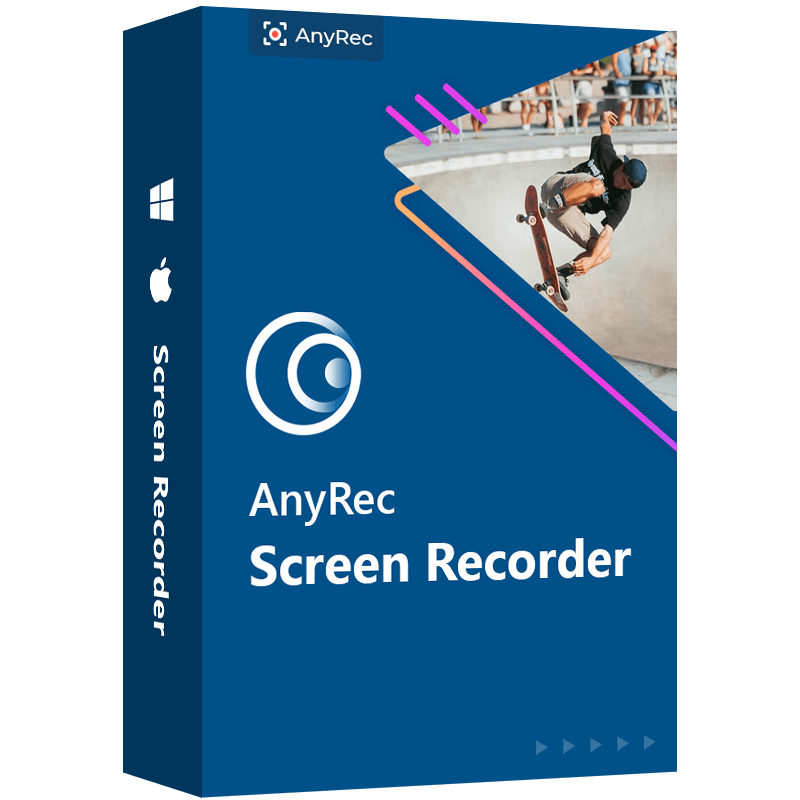 AnyRec Screen Recorder
Game Recorder Mode specialized in capturing Sims 4 footage.
-Adding annotations, watermarks, subtitles to your videos.
-Easily share videos with one click.
-Excellent recording rate without any lagging.
-Supports both Mac and Windows PC.
Step 1.Launch the Gameplay Recorder
Download and install the best Sims 4 gameplay recorder app from the official website. Open the program. On the main screen of the program, locate the Game Recorder button on the screen with a game controller icon and click on the button.

Step 2.Tweak the Pre-Recording Settings
Select the Sims game window as your recording window as demonstrated in the screenshot below. Make sure the correct application is selected.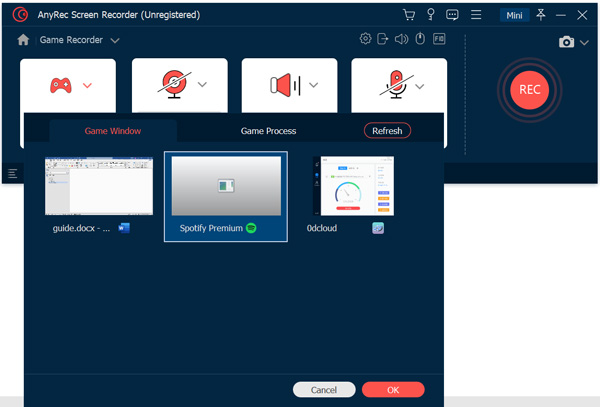 Then, turn on the System Sound option to record Sims 4 gameplay sounds. If you wish to add your voice commentary to the recordings, click on the Microphone button to enable the function. AnyRec Screen Recorder supports Webcam recording as well.

Step 3.Record Sims 4 Gameplay
After you have set the desired preferences, click on the REC button to begin recording. Alternatively, you could set up a hotkey combination to shorten your workflow. If you want to take a quick snap of your screen, simply click on the Camera button on the toolbar.

Step 4.Save the Recordings
Click on the Stop button when the recording is completed. A quick preview would pop up for some quick editing. To export your Sims 4 gameplay, click on the Save button.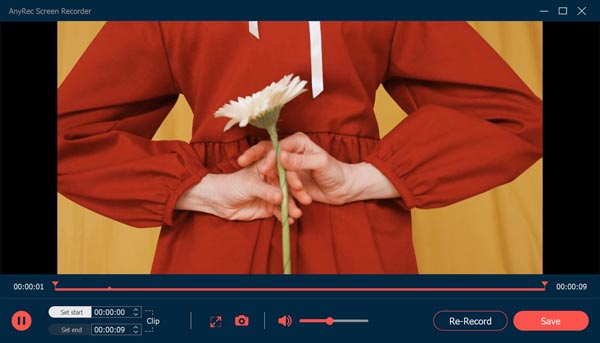 Part 2. Record Sims 4 Videos for Free on Windows PC
Another popular option for Windows 10 users is using the built-in Game Bar to capture Sims 4 screenshots and gameplays. Follow the steps down below to capture a Sims gameplay video:
Step 1.Once you have launched the Sims game window, simply press the Windows key and G button combination to open the Game Bar panel.
Step 2.Click on the Record from Now button to start recording.
Step 3.Click on the Stop Recording button to finish recording.

Tips
Windows 10 Game Bar does not support recoding a cropped region of your screen. If you prefer to play Sims in full-screen mode, switch to the Win + Alt + G key combination to start/stop recording.
Part 3. Other Popular Options to Record Sims 4 Gameplay
OBS Studio is another popular option among live streamers to record Sims 4 gameplays and Roblox gameplays. However, it supports only up to 1080p 60fps on Windows PC, which might not fit some users' needs. It's more designed for live streamers with features such as audio mixers, video source filters, and so on.
Step 1.Open OBS Studio software and click on the "+" button under the Scenes option.
Step 2.In the settings panel, locate the option to choose the capture source. Select the Sims game window under the Capture Specific Window option.
Step 3.Click on the Start Recording option on the lower right side of the screen.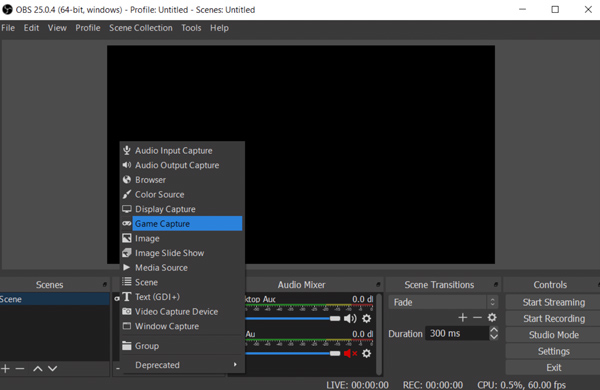 Part 4. FAQs about Recording Sims 4 Gameplay
1. How do I screen record Sims gameplay on a 4:3 screen?

Most video platforms such as YouTube require a 16:9 screen ratio. If you attempt to record on a 4:3 screen, it will either left ugly black bars or a stretched-out blurry video. You need to adjust the screen ratio from the recorder app settings to match the correct ratio.

2. Why does video editing software keeps telling me the recorded Sims 4 gameplay videos are unsupported?

By default, Sims4 produces recordings in AVI format, and using codecs is not supported by many video editors. To fix the issue, use professional video converter software to convert the format to MP4 files.

3. Why my Sims 3's recorder produces an orange screen?

This issue has been reported by many users and probably was caused by the Window Mode of Sims 3. Use professional screen capture software instead of the built-in recorder to tackle your problem.
Conclusion
Comparing all the options to record a Sims 4 gameplay, it is safe to conclude that the far easiest the stable way is using AnyRec Screen Recorder as the go-to option. It produces the best quality video with great additional tools giving you the most bang for the money. As the above passage has stated, we are sure the information provided could help you make an educated choice.
Related Article