10 Best Twitter Hashtags to Get More Likes and Followers
Twitter is the platform where you can get all the breaking news, including new celebrity couples, environmental issues, or community movements. With the use of Twitter hashtags, the news will reach millions of people, and you can also partake in making some things popular by using Twitter hashtags in your tweet. Another use is to gain several shares, likes, and followers. If you intend to use this method as an internet superstar, here are the hashtags you should use on Twitter.
Part 1: 10 Trending Twitter Hashtags Worldwide
Remember that trends come and go and can be replaced by other topics within a day. However, some seasonal events use specific hashtags for a month, such as Halloween, Christmas, or Women's Day. See the best hashtags below to add to your tweets.
1. Month Celebration
This could be a great way to partake in an essential celebration of the month. For example, in July, LGBT is celebrated worldwide, and if you are part of the community or a strong ally, you can use #lgbt #pride #loveislove. You can see related tags when you go to Twitter's search bar.
2. Original Creation
Twitter is a great platform to showcase your digital drawings, where you can get likes using the hashtag #oc. This is also applicable to other platforms like TikTok and Instagram.
3. Sports Events
Sports are one of the most awaited events around the globe. Best to use #FIFAWorldCup #SummerOlypmicsGames when the events occur. If you support a player or country, you can use tags like #argentina or #messi.
4. Memes
Social media platforms always have memes. Whether you are reposting a tweet or have your memes, use tags like #funny #meme #justforfun.
5. Health Awareness
It could be advice or bringing awareness to food intake, best to use #food #health. Pages like World Health Organization also use these hashtags to reach more people.
6. Dream Career
When you share goal-orientated posts, hashtags like #engineer, #artist, or #motivation can be used. These are also used to direct people to a page who are interested in a job.
7. General Hashtags
It could be your pictures with loved ones, and you can add #family #love and #life. Other general things to tag are # fashion, #happy, #photography, #travel, and #art.
8. Mental Health Awareness
Like physical health, you can bring awareness to mental illness and helpful tips to overcome certain episodes or triggers. Use hashtags like #mentalhealth, #youarenotalone, or #mentalhealthawareness
9. Celebrity Hashtags
When there is a hot topic for a new love couple or rumors, best to use the celebrity's name. It also can be shipping a potential couple.
10. Gaming Trend
There is a separate section for gaming trends. When a new game console is released, you can use Twitter hashtags like #FNAF #streetfighter6.
Part 2: How to Use Trending Twitter Hashtags
You don't have to seriously search for the best hashtags because they are already provided from the Explore tab. The trending tags are mostly only for your region, but you can search for international news, and hashtags are provided. To use hashtags effectively, here are some tips for you:
Use two relevant hashtags per tweet. You don't need to bombard the caption with tags if they are unrelated.
Tags are more accessible when the first letter is capitalized.
Permit Twitter users to your hashtags to post or repost your content. It can lead to a broader conversation online.
Convert video for Twitter requirements to attract more views.
Part 3: How to Capture Twitter Posts and Videos
Videos are not downloadable on Twitter, but you can capture them with AnyRec Screen Recorder. It is an effective solution for recording online content, such as on social media, meetings, and video chat. It is powered with the latest AI technology to enhance record clips like the original content automatically. The widget menu is easy to navigate, allowing you to control the record however you like. Furthermore, it supports exporting videos to MP4, MOV, and other formats. Install the best screen recorder on Windows and macOS to capture high-quality video.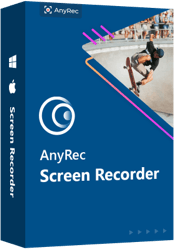 AnyRec Screen Recorder
Capture screen in 1080p and 4K UHD with high-resolution content.
Provide advanced output format, quality, bitrate, and frame rate settings.
Record the system sound and microphone while recording Twitter posts.
Have real-time drawing effects to highlight Twitter content during recording.
Step 1.Install and run the screen recorder on your device and click the Video Recorder button. Choose the region window or capture the whole screen with the Fullscreen button.

Step 2.For advanced settings, click the Gear button. Go to the Output tab to change the format, frame rate, etc. From the Sound tab, you can change the audio format and channel.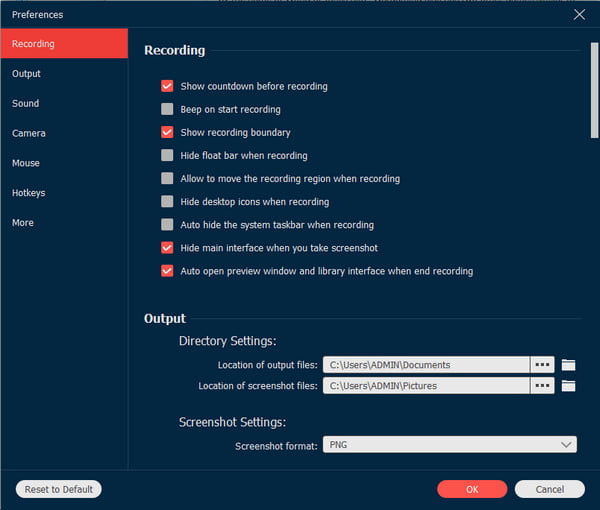 Step 3.Start recording by clicking the REC button. From the widget menu, use the controls to pause or stop the recording. Additionally, click the Camera button to take a screenshot.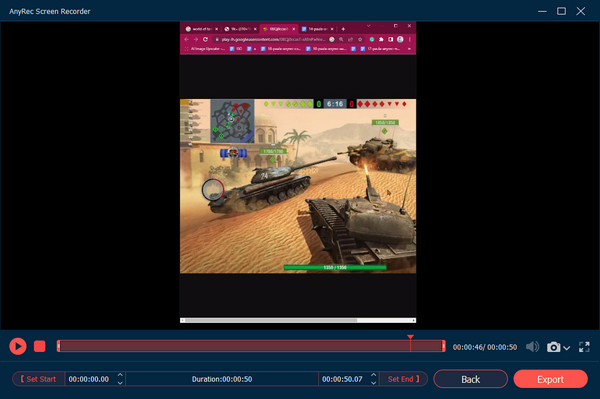 Part 4: FAQs about Twitter Hashtags
1. Which website tracks the trends on Twitter?

If you want to see what is trending worldwide, you can visit the sites of GDT (Get Day Trends) and Twitter-Trends by Rohit Kumar. These sites are updated every minute and can show the trends from various locations, such as in The United States, Venezuela, Spain, etc.

2. Can I use hashtags on platforms like LinkedIn?

Yes. Hashtags are universally supported, so using them on LinkedIn or Indeed is possible. Employers specifically use it, but the newsfeed section where you can share your experience is also permitted.

3. What is the purpose of Twitter hashtags?

A hashtag is generally used in social media and plays a huge role in reaching the right community. One of its advantages is how it can get you more likes. Another objective is to allow the algorithm to compromise the groups you are targeting, which means the post will directly go to a related feed.
Conclusion
Finally, you can use Twitter hashtags to gain more likes, shares, and followers. Use the proper Twitter tags for your post to help the algorithm bring it to the right group or community. For a bonus tip, AnyRec Screen Recorder will help the best quality Instagram Stories, Twitter posts, and other social media photos. Try it for free by visiting the official website.
Related Articles: