Exploring iFun Screen Recorder and its Outstanding Alternatives!
Screen recorders make recording on-screen tutorials and presentations easier, like the iFun Screen Recorder developed by Iobit. However, despite being able to record screens, is this tool the best choice? Can it meet all of your capture requirements? Fortunately, you landed on this page! This post will explore and review the iFun Screen Recorder's features, prices, pros, and cons. This post also features 6 of the best alternative tools for you! So without any further delay, keep reading now!
Part 1: iFun Screen Recorder Review
iFun Screen Recorder is a Windows-compatible screen recorder tool with easy-to-understand features and an intuitive interface. This Iobit tool's features are well-categorized for easy screen recording. It supports the ability to take screenshots, record screen with audio/webcam simultaneously, and many editing features. Those are just a glimpse of this iFun Screen Recorder tool's capability; explore more by reviewing its features, prices, pros, and cons.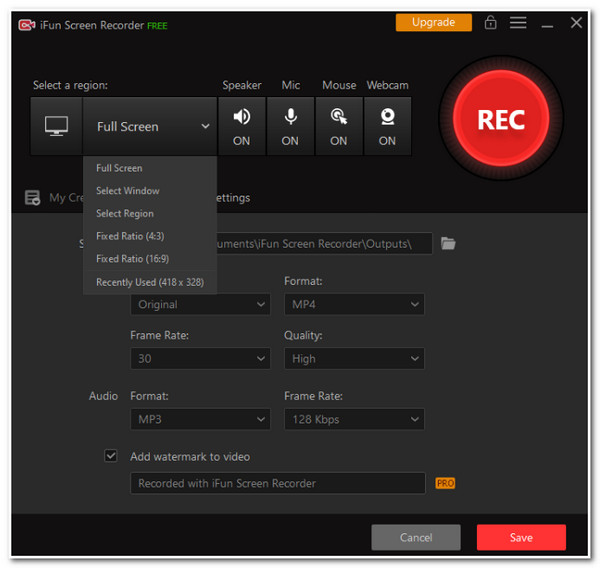 Overview of iFun Screen Recorder:
Support high-quality screen recording of the entire screen, specific window, or selected region.
Infused with the ability to simultaneously record on-screen activities with or without a microphone and speaker with an overlaid webcam.
Enable you to record high-quality gameplay up to 60fps without any frame drops.
Offer Screen Capture feature, which you can use to take screenshots of your on-screen activities.
Allow you to export your screen-recorded file into various formats such as MP4, AVI, FLV, MKV, MOV, TS, and GIF.
Pros

User-friendly interface that comes with easy-to-use features.
Capable of providing users with high-definition recordings with unlimited durations.
Support various video formats, such as widespread and high-quality formats.
Users can edit their recorded files according to their preferences.
Promote easy sharing and uploading across different platforms.
Cons

Only made available on Windows computers.
Limitations in free version: 2-munites recording and watermark.
Always link with bugs and issues.
According to the price, iFun Screen Recorder tool offers a free version and free trial; however, the limitations will nor allow you to use it normally. Thus, you need to purchase its upgraded version, which costs you $27.06/year. It only eliminates the limits but not provide more editing features for you.
Part 2: Top 6 iFun Screen Recorder Alternatives
After exploring the overall reviews of the Iobit screen recorder tool, iFun, you might find this tool quite expensive. And there are only few features for editing and tweaking the output files. Thus, this post also features 6 of the best screen recorder tool as an alternative or substitute for iFun Screen Recorder. Check them all below:
If you are looking for the best screen recorder tool that can exceed the iFun Screen Recorder tool's offered capabilities, then the AnyRec Screen Recorder tool is what you are searching for. Unlike iFun Screen Recorder, this tool is compatible with Windows and Mac platforms. Moreover, it is infused with advanced screen recording, video editing, output enhancing, and customizable hotkey features. With this tool, you can definitely acquire the best screen recording services!

Features of AnyRec Screen Recorder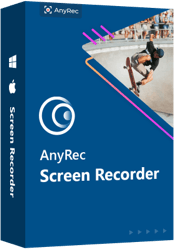 AnyRec Screen Recorder
Record any on-screen activities with high quality, whether a specific window, full screen, or a small portion of it.
Infused with the ability to record screen at 4K resolution, up to 60fps, and without lag issues.
Export recordings or screenshots to any commonly-used format, like MP4, MOV, JPG, PNG, etc.
Equipped with other advanced features, such as Real-Time Drawings, Scrolling Screenshots, Recording clipping, etc.
2. OBS Studio (Windows/Mac/Linux)
Another best tool that can be an alternative to iFun Screen Recorder is the OBS Studio. The OBS project developed this open-source screen-recording tool to record different scenes from your screen and videos on your display. Compared to iFun, all of the features of OBS are free. Although they are both intuitive, OBS is still ahead of iFun, since it offers screen recording ability, various filters, online stream recording capabilities, and capturing external cameras.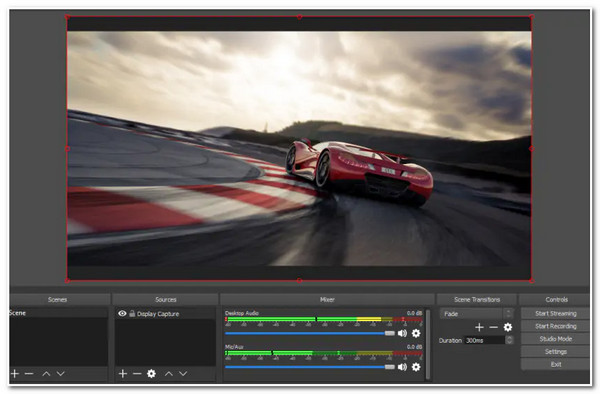 3. Camtasia (Windows/Mac)
Next on the line is the Camtasia. This Iobit iFun Recorder alternative tool is one of the fully-fledged tools on the market that offers excellent on-screen video and audio recording capability. This tool deserves to be an alternative option for iFun because Camtasia comes with a limitless on-screen recording process. Besides that, unlike iFun, Camtasia is gaining more and more popularity due to its built-in video editing features! It offers interactive animations and special effects. However, Camtasia is much more expensive than iFun.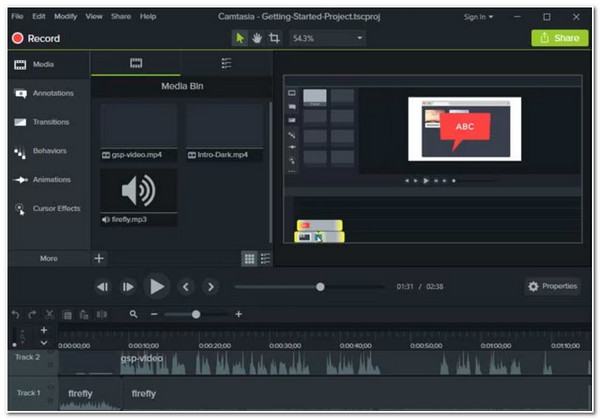 4. Bandicam (Windows)
You should also don't want to miss the chance to try the Bandicam as your iFun Screen Recorder substitute. Bandicam is a lightweight tool yet capable of capturing your PC screen with high quality. Additionally, it supports 3 screen recording modes, namely Screen, Game, and HDMI Recording modes. With HDMI Recording mode, you can capture an on-screen display from external video devices. Unlike iFun Screen Recorder, Bandicam was linked with frame rate dropping issues during the recording process. But, Bandicam is a head to iFun Screen Recorder for offering 10 minutes recording duration under an unregistered version.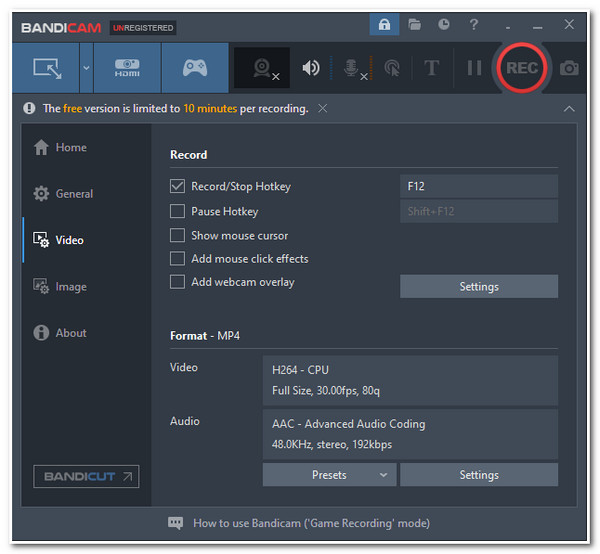 5. ScreenFlow (Windows/Mac/Linux)
Another tool that can be an excellent substitute for iFun Screen Recorder is ScreenFlow. This tool might look outdated, but ScreenFlow has excellent video editing, adding audio, removing unwanted elements on your recorded file, applying titles and graphical elements, and more. Compared to iFun, this tool is not just directly record your screen but is also infused with the split view feature. Moreover, the same goes for the Camtasia; ScreenFlow is also more expensive than the upgraded version of iFun.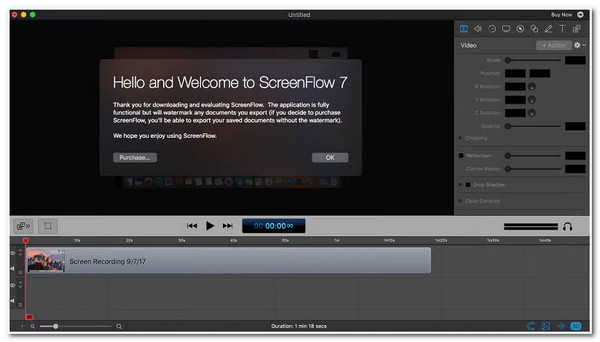 6. Loom (Windows/Mac/iOS/Android)
Last but not least is the Loom. This tool became one of the best alternatives to the Iobit iFun Screen Recorder because Loom can initiate on-screen recording on different areas of your screen with just one click. It is also free and comes with easy file sharing, enabling you to share recorded screens via a link version. Although iFun and Loom come with video length limitations to be recorded, Loom offers a 5-minute on-screen recording under the free version, which is ahead by 3 minutes compared to iFun Screen Recorder.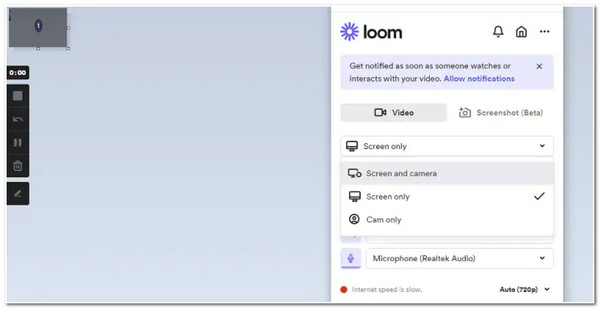 Part 3: FAQs about iFun Screen Recorder
1. Does iFun Screen Recorder support sharing recordings directly on social media platforms?

Yes, it is! iFun Screen Recorder allows you to share and upload your recorded screen to various social media platforms. It is integrated with YouTube, Facebook, Instagram, and Twitch.

2. Does Iobit iFun Screen Recorder offers hotkeys?

Yes, iFun Screen Recorder supports various key combinations or hotkeys to initiate specific recording processes. If you wish to stop a recording, press Ctrl + Shift + Esc on your keyboard. If you want to playback your recordings, press the F5 key. Lastly, simultaneously press your keyboard's Ctrl + S keys to save your recorded screen.

3. How to record high-quality videos with iFun Screen Recorder?

The maximum quality iFun Screen Recorder supports is 4K resolution and 60 FPS. Thus, you need to click the Recording Settings button and change the parameters of quality.
Conclusion
There you have it! That's the overall review of iFun Screen Recorder by Iobit. With that review, it will help you identify if iFun Screen Recorder could achieve your desired screen recording needs. If you think you'll need to consider searching for the best alternatives, having AnyRec Screen Recorder tool is the best! With its outstanding features, particularly the ability to provide you with no lag, recording length limitation, and watermark, this tool is the best alternative to Iobit iFun Screen Recorder. Feel free to visit the tool's official website to learn more about it!
Related Articles