Take and Find WoW Screenshots on Windows and Mac [2023]
Playing games such as World of Warcraft can be thrilling and memorable experiences at the same time, so you may want to take WoW screenshots to share with your friends. The World of Warcraft is an online role-playing game released in 2004. In this game, you create avatar-style characters, and the players here will go on a quest on mountains, collect goals, and so forth. So, you might ask how to take and find WoW screenshots. Luckily, this post will answer both. Dive in right now!
Part 1: How to Screenshot WoW on Windows and Mac
Taking WoW screenshots on Windows and Mac is super easy. You can do it within a couple of steps, as this method is the default way you can do it on your desktop with the use of keyboard shortcuts. Here's how:
Take WoW Screenshots on Windows:
For Windows users, ensure you have entered the WoW gameplay. All you have to do is to press PrtScn while playing. A yellow Screen Capture notification will appear to confirm that you've captured your screen. Then, you can press the Ctrl + V keys to paste it into a program like Paint. As an alternative, you can press the PrtScn + Windows keys at the same time to capture.
Take WoW Screenshots on Mac:
Just like Windows, taking screenshots on Mac is easy. Press the F13 key while playing WoW, and it will automatically capture the gameplay. If it doesn't work, you can simultaneously press the Cmd + Shift + 4 keys as an alternative.
Part 2: Where to Find WoW Screenshots on Windows and Mac
After knowing how to take WoW screenshots on both Windows and Mac, where did those captured screenshots go? Look at how to find WoW screenshots for each PC below.
Find WoW Screenshots on Windows:
You can locate your screenshot on the default path if you're a Windows user. Go to Tento počítač, vybrat local disk (C:), open Program Files, then go to Svět války. Click on _retail_, then open the Snímky obrazovky složka.
For someone who uses the Windows and PrtScn keys combination to take WoW screenshots, you can locate them on Folder, then go to Pictures, and select Screenshots. All your screenshots are right there.
Find WoW Screenshots on Mac:
Mac users can find all WoW screenshots on the Knihovna, then open Application Support. Next, go to Blizzard, then Warcraft, click on _retail_, and lastly, click the Snímky obrazovky složka.
Meanwhile, all captured screenshots should appear on your desktop if you use the combination of Cmd + Shift + 4 klíče.
Part 3: How to Set WoW Shortcut to Screenshot Gameplay
Sometimes, taking WoW screenshots can cause trouble since you might need help finding it is working or capturing the gameplay. Although you press the Print Screen key or use other combinations, WoW won't let you capture the game. Ensure that the WoW screenshot shortcut is appropriately set. If not, here's how to set the WoW shortcut to allow you to take screenshots of the gameplay.
Krok 1.Once in the gameplay, click the Game Menu button with the question mark icon in the right-bottom corner of your screen.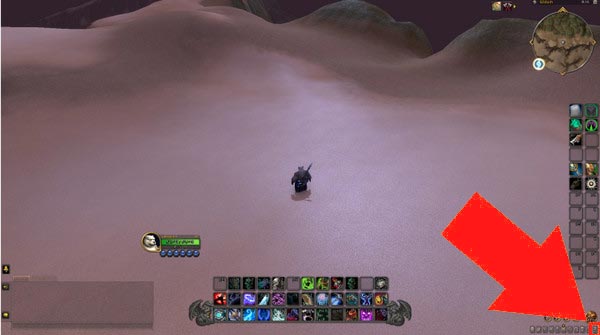 Krok 2.In the Game Menu, click the Možnosti button, then go to the Keybindings tab in the left-hand menu. Then click the Smíšený button to expand and see other choices.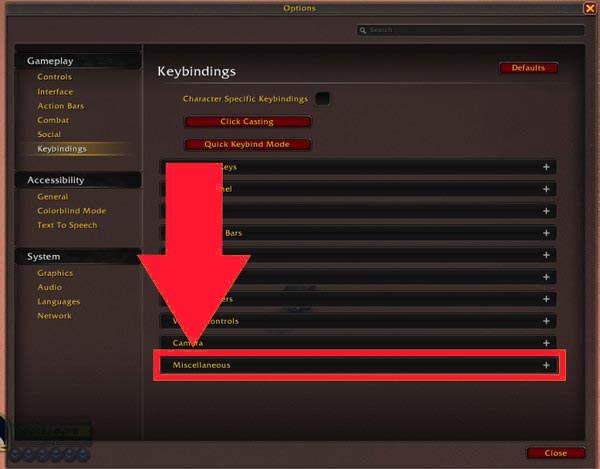 Krok 3Scroll down until you find the Screenshot option with its shortcut key. Select the key you just found beside the Screenshot. Now, you should be able to take WoW screenshots.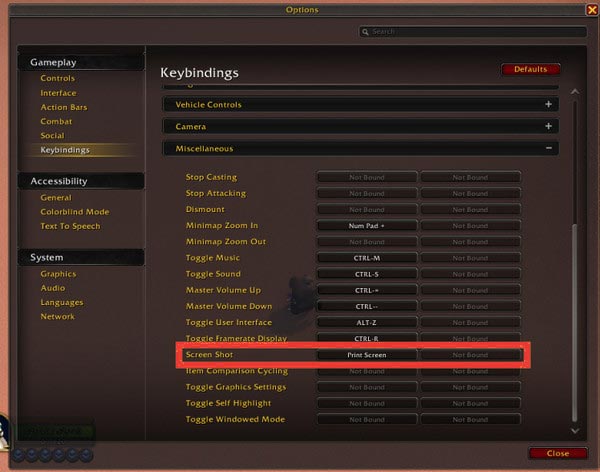 Part 4: How to Screenshot WoW Gameplay With High-Quality
If you're unsatisfied with how your WoW screenshots appear and want to adjust some resolution settings, you can use AnyRec Screen Recorder. It lets you record and take screenshots of any screen activities, including gameplay like World of Warcraft. You are allowed to capture the gameplay with the SnapShot tool of the program — with just one click afterward. Undoubtedly, gamers would love this tool as it guarantees you high-quality captured screenshots of your play.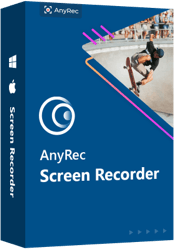 AnyRec Screen Recorder
Record and capture all desktop activities, like gameplay, meetings, lectures, etc.
Screenshot full screen, selected window, or customized part of the WoW screen.
Support webcam recording while you screenshot or record the WoW game.
Add drawings to your WoW screenshot, such as arrows, lines, texts, etc.
Krok 1.Stažení zdarma AnyRec Screen Recorder on its leading site. After launching it, you can now start the WoW gameplay. Then, on the program, hit the Momentka button on the right side of the main interface.

Krok 2.When a window pops up, your mouse will turn into a cursor move. Move the cursor to the desired area you wish to capture, then levé kliknutí to confirm the selection. After that, you can pull the borderlines to change.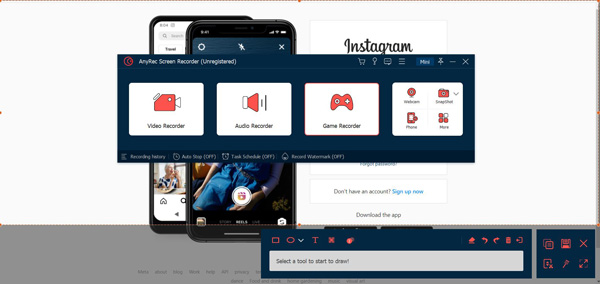 Krok 3After taking the screenshot, you will be navigated to a new window wherein you can edit the photo with the editing toolbar below. You can add shapes, lines, texts, and more. And when it's done, click the Uložit knoflík.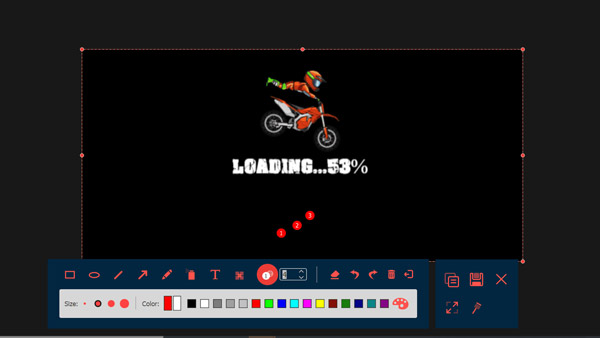 Part 5: FAQs about Taking and Finding WoW Screenshots
Is World of Warcraft free if capturing or recording it?

Yes. Fortunately, you can record or take screenshots of WoW for free. However, you can only play and capture WoW for free until you reach Level 20.

How to take WoW screenshots without an interface?

zmáčkni Alt + Z keys to cause your interface to disappear. If not, you can try the Ctrl + Z keys. Then you can take WoW screenshots without UI.

Does the captured WoW screenshot have a watermark?

Yes. When you take WoW screenshots with the game shortcuts, the image will be saved with a watermark of the WoW logo and other information you put in the game.
Závěr
That's all about taking and finding the WoW screenshots on Windows and Mac! You have learned how to quickly capture the gameplay with the Windows and Mac screenshot shortcurts. If it doesn't work, you can always go to AnyRec Screen Recorder. It offers many options to capture your WoW gameplay, guaranteeing a high-quality output. By using the program, you can record and edit with great ease. Download it now!
Související články