What Makes a Good Video Presentation? Best Tips for Everyone
Creating a Video Presentation allows you to communicate your thoughts through clips or slides. It is the best way for your audience to learn the topic in simple yet detailed steps. But how to create a clear video that will convey your thoughts? There are many tricks and tips you can learn in this article. Moreover, in the process of creating the video presentation, there are many tools you need to use. This post will give you one recorder and one editor to help you make the presentation with the best result.
Part 1: How to Record Your Presentation in Video
Presenting a tutorial needs an engaging design, which you can apply when recording. AnyRec Screen Recorder has the answer for creating a video presentation! With the built-in drawing effects, it allows you to annotate the important things while recording, giving you a wide variety of brush, text, and numbers. On the other hand, you save the video in different formats, including MP4, MOV, WebM, TS, and more. You can easily record your presentation materials and the whole presentation with AnyRec Screen Recorder.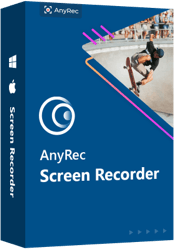 AnyRec Screen Recorder
An excellent video presentation maker that captures the best quality video.
Use a customizable screen measurement to capture the entire screen on any portion.
Capture system sound and audio from the microphone while creating presentations.
Provide SnapShot to take a screenshot during recording with a configurable format.
Шаг 1.Download AnyRec Screen Recorder on your computer. Then, run the screen recorder and click the Видеомагнитофон button. Prepare the topic you want to capture on your screen.

Шаг 2.Choose the screen size you desire for the recording. Turn on System Sound to include the device's audio or Microphone if you want to add commentary to the video.

Шаг 3.After editing the output settings, click the REC button to start recording. Use the real-time drawing effects or take a screenshot. Click the Стоп кнопку, чтобы остановить запись.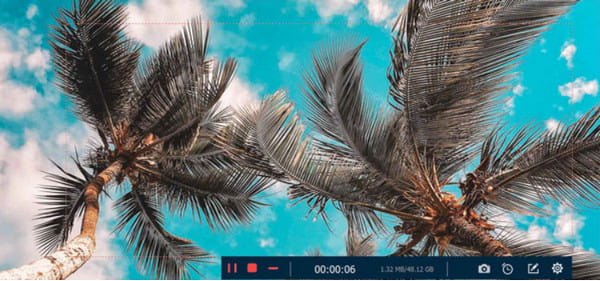 Шаг 4.Trim the video and remove the unwanted parts. Preview and click the Done button. After exporting, the video can be found on the screen recorder's Recording History menu.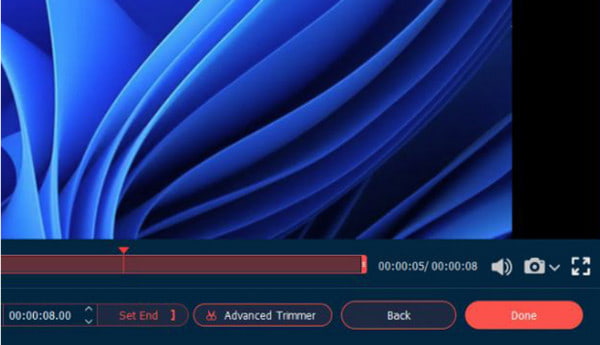 Part 2: Tips for Making a Compelling Video Presentation and How to Do It
A video presentation is a video that has to be viewed by your target audience. You can share it online with followers and users from YouTube, Vimeo, and other platforms. It helps to deliver your message even without being present at a specific location. Moreover, it even helps a live presentation with a simple video slideshow in a webinar meeting or chat. But what makes a good presentation?
Visualize your video presentation and how you want it to progress. You can look for inspiration online.
Create an outline of the slides and make the details flow from one slide to another.
When making progress, preview the presentation and see how the flow works. You can add animations or motion graphics if it needs more visual value.
Add audio, such as music background and narration, to make the video more active.
Use a reliable tool with all the functions you need for video presentation. It must have a simple interface to avoid a difficult learning curve.
For a recommended tool, use AnyRec Video Converter on Windows or macOS. The desktop software has a straightforward UI with various features that help create a good video presentation. It has the MV Maker, where you can compile all videos and images with effects and transitions. You can also edit individual clips with the built-in editing functions to trim, rotate, cut, and merge. Furthermore, you can add text, watermarks, and side-by-side videos with simple navigation. With AnyRec Video Converter, you can easily practice creating the best presentation.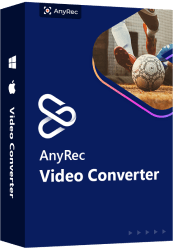 AnyRec Video Converter
Have multiple functions for merging and editing video clips.
Provide built-in themes, filters, and boards for uploaded clips.
Enhance the video presentation quality, resolution, and frame rate.
Convert the video presentation to any format for all players
Шаг 1.Download AnyRec Video Converter and install it. Once done, navigate to the MV menu. Click the Add button to upload the video you want to include in the video presentation.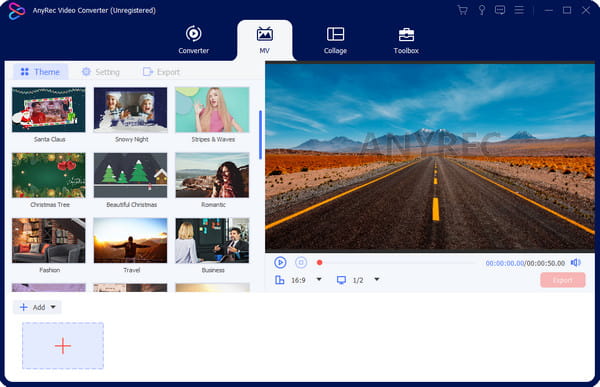 Шаг 2.Щелкните значок Редактировать button from the bottom part to edit a clip. The window has sections for different editing tools. After adding all the necessary elements, click the Ok кнопка.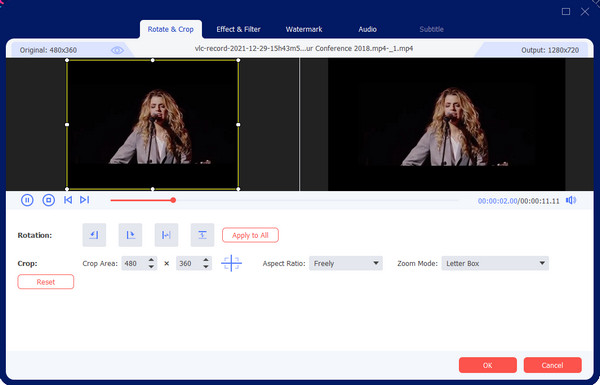 Шаг 3.Click the Trim button to trim or create a segment. Apply Fade In or Fade Out effects for a smooth transition. Click the Сохранить кнопку, чтобы применить изменения.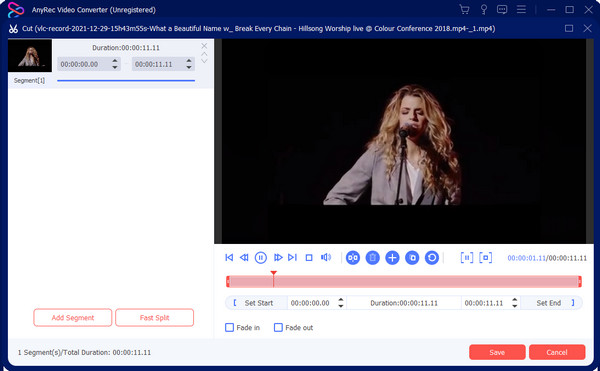 Шаг 4.Preview the presentation, proceed to the Экспорт menu, and choose output settings. Finally, click the Начинать Export button to save the video presentation.
Part 3: FAQs about Creating Video Presentations
1. What are the tips for recording the presenter in good quality?

The most common way to capture a video in good quality is to use an upgraded camera. Aside from tweaking the settings on your camera, it is recommended to have good lighting and a quiet place, to record audio.

2. How to be a good presenter?

Whether in the shot or making a video presentation like a slideshow, you must know your material inside and out. Review all the information and be mindful of questions that may arise from the audience. Moreover, be confident to deliver and be passionate about the discussion.

3. Which video formats should be used in making a video presentation?

Using popular video formats such as MP4 and MOV would be best. These two are universally supported, making them easy to download via link. Using Powerpoint, you can export the presentation as MP4 with H.264 and AAC.
Заключение
A good video presentation involves a mindful way to interact with your audience, near or far. You can use some exciting, serious, or funny video idea to make meet the presentation topic. And since this post gave you the most effective ways to create a video presentation, all you have to do is to put them into practice. While at it, use AnyRec Screen Recorder and AnyRec Video Converter for professional video editing. You can try the free trial version to make the video presentation better before you make a screencast and start your speech.
Статьи по Теме: