How to Do Old Filters on TikTok with FaceApp/CapCut/TikTok
Now, there is a filter circulating TikTok and CapCut, and it shocks people how accurate it is to make their faces look older. And those filters are the old-age filters on TikTok and CapCut. Once a filter is available in the app, any famous influencer can make it popular in hours. Of course, viewers will jump into it to experience the fun with friends or family. Now, there is a filter circulating the platform, and it shocks people how accurate it is to make their faces look older. If you haven't tried it yet, this post will guide you on how to find and use the aging filter on TikTok.
What Is Old Age Filter
The filter will make you look older, allowing you to see what you will look like in the future. The filter is familiar, as many programs offer it before TikTok. However, since the app is booming with millions of users, the filter has become more popular within the platform. But that's not all of it. The TikTok Aging filter is accurate for many people. Some users experiment with comparing the filter to a real-life old person and get the same results. Some specialized doctors even explain the accuracy of the face as you get older with scientific facts.
The filter is both fascinating and scary at the same time. You will see the trend on the For You page, where some users use it to see what they will become when they are old or see their significant partners in years. To use the filter the next part will show how to edit a video on CapCut using the old age filter.
How to Do TikTok Old Age Filter with CapCut
Aside from TikTok's built-in editing tools, you can also use CapCut for further video editing. The video editor is known for its advanced features, which you can freely use and directly share the clip on TikTok. On the other hand, here is a detailed step on applying the old age filter on your TikTok videos.
Step 1: Download FaceApp to get the old age filter
1. lépés.Download FaceApp from App Store or Google Play. After installing, launch the app and navigate to the Age option. Tap "Cool Old" from the list of options.
2. lépés.Choose and upload a picture from your gallery to the app. Then, apply the effect and save the old photo.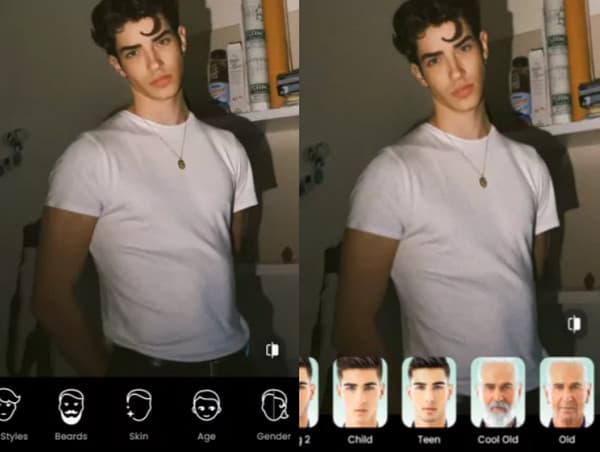 Step 2: Install the CapCut template for the TikTok filter effect
1. lépés.A new trend CapCut template will further bring out the best of the alteration. Launch the TikTok app and navigate to the CapCut template.
2. lépés.Upload the Cool Old age photo and the original one to compare. The transition will create an astounding comparison of young and old photos.
Step 3: Apply Effects, Add Music and Captions
1. lépés.Of course, you will have to add more effects to gain more likes from the viewers.
2. lépés.Since CapCut and TikTok have more editing tools, you can take your time to find suitable music and effects to add to the video clip.
3. lépésEnsure to add a caption and post it on your platform. Share the filter with your friends on TikTok.
Alternatively, the old age filter is also on TikTok, included on the Effects menu when you record in real-time. However, don't expect too much, as FaceApp is more flexible, allowing pictures and videos to turn to old age. While in the TikTok app, you can only use the effect while filming. You can also use TikTok hangeffektusok to make your sounds like old people. See the demonstration below to get the filter on the app.
1. lépés.Open the TikTok app. There are two ways to get the Old Person filter. First, tap "Add" from the bottom part of the screen. Go to the Effects menu and head over to the Trending section, and you will find the Old Man icon, which is the filter you are looking for.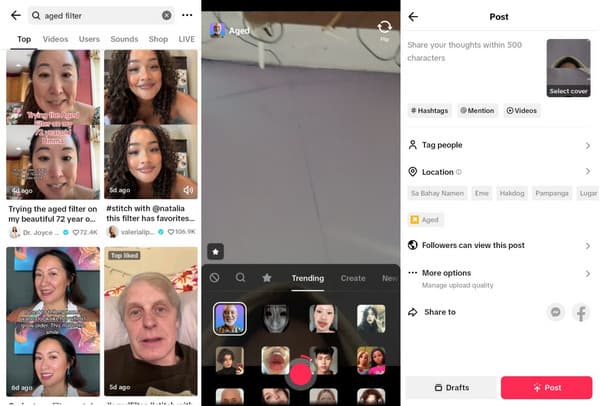 The second way to find the filter is to search for it. Tap "Magnifying Glass" at the top right corner and enter the "Aged" filter. You will find it on other users' videos and in the Hashtag section. Tap on it, and you will get directed to the Camera screen.
2. lépés.Once the filter is activated, choose the video length, and add background music, filters, and other elements. Tap "Record". After that, further, edit the video and post it to your account. Remember to add a caption, hashtags, or location. Tap "Post" to finish.
Edit Video with Old Age Filter
AnyRec Video Converter is an advanced app for Windows and Mac. With its wide range of supported video types, you can upload any clip like MP4, TikTok, Instagram, MOV, and other videos to edit and improve. It is powered by AI technology, allowing it to process videos at 50x speed without losing the original quality. For a deeper look, it offers many functions for video improvement, including resolution upscaler, noise remover, and video shaking reducer. It ensures to get you more views and likes on TikTok with the old-age filter.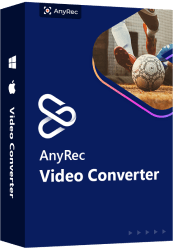 AnyRec Video Converter
Edit TikTok videos without compromising the applied filters and effects.
Have several video themes, filters, and elements to add to videos.
Customize files with Media Metadata Editor, 3D Maker, and GIF Maker.
Merge videos, images, and audio files into one to create media content.
1. lépés.Install AnyRec Video Converter on your computer. Once done, launch it and navigate to the Toolbox menu. You will see various fools that you will need to edit the video.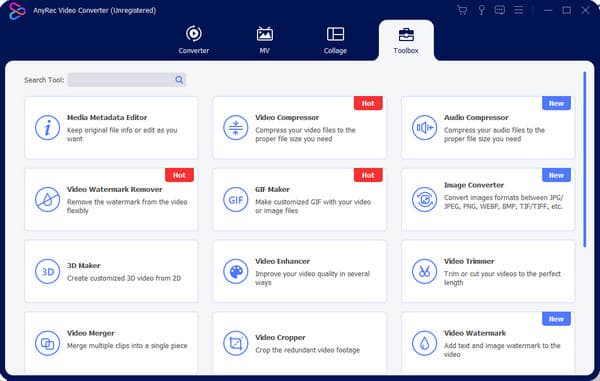 2. lépés.You can also visit MV Maker to create compiled TikTok videos with themes. Video Collage is also a great alternative to merge videos with built-in borders and styles.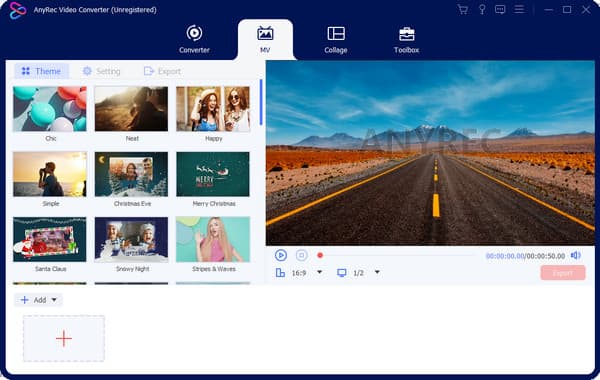 3. lépésOnce done, configure the output video with the encoder, format, resolution, bitrate, frame rate, and audio settings. Finally, click the "Export" button to process the TikTok.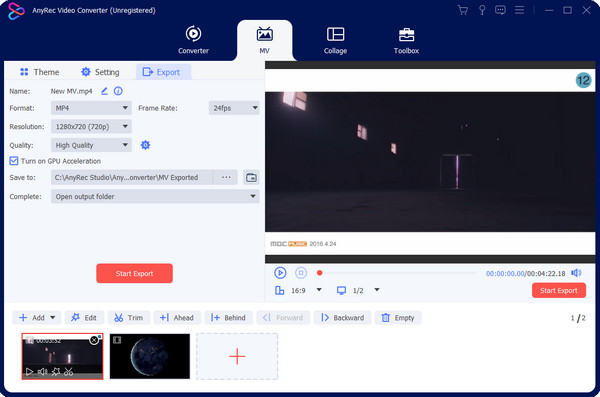 FAQs about Old Age Filters
Why is the aged filter popular on TikTok?

TikTok is a vast platform where people can showcase their talents and humor through dancing, parodies, singing, and other mediums. Meanwhile, effects and filters are getting distributed every day, so at any time, they can be prevalent when used by the majority. Posting your videos with the filter is not limited to TikTok.

What other filters can I find on FaceApp?

Aside from the old person filter, you can also use FaceApp for other filters, including a baby face, gender bend, and younger age. Same with TikTok and CapCut, you can find similar filters and effects. However, these apps depend on how you want to apply the filter since they have different applications.

Do old age filters accurately depict old looks?

No. These filters are only for enjoyment purposes. But users find the trend closely similar to real-life older people, compared with the filter results. You can find short clips of comparisons on social media on the For You page.

Can I edit videos with the old person filter on the TikTok desktop version?

No, the PC version of the app only provides essential editing tools, and there are no filters and effects updates to use. The only thing to get the filter is to use other third-party apps like FaceApp and CapCut.

Which filters are best to use besides the Old Age filter on TIkTok?

You can find more filters on TikTok. Try the Striking Face, 80s Retro Style, the Barbie filter, funny face, etc. Any other widespread effects can be found in the Trending section on the Camera window.
Következtetés
How to do the Old Face filter on CapCut, FaceApp, and TikTok? This article showed you the detailed steps to get the aged filter with the given apps and to jump into what is popular nowadays. Meanwhile, you can further edit your videos and images with AnyRec Video Converter. Download the best video editor on Windows and Mac.
kapcsolódó cikkek